Who We Work With
Create an industry-leading experience using the Medplace platform.

Law Firms
Protect clients' reputations with neutral exams by reliable and reputable medical consulting experts for worker's compensation and personal injury claims.

Physician Groups
Reduce administrative burden by 90% with rapid record retrieval,
organization
, and automatic payment processing.

Employers
Leverage Medplace with your Carrier & TPA partners for high-quality, truly independent medical exams to get employees back to work faster.

Insurance Carriers
Resolve workers' compensation and personal injury claims favorably for employers and injured workers.

TPAs
Streamline your workers' compensation claims process on our centralized IME platform.
Medplace Mobile App
Streamline Your IME Process
Our new mobile app has streamlined communication, physician matching, record retrieval, and more. Make your Independent Medical Examination process more efficient and increase favorable results for all parties. Sign up for the IME platform + mobile app waitlist.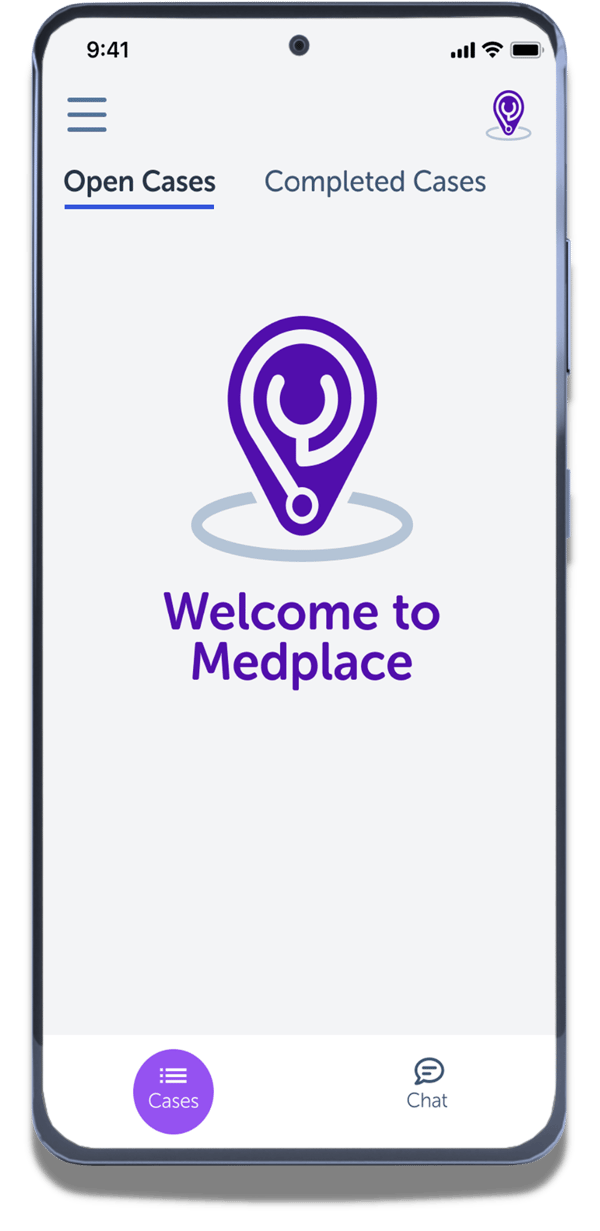 Manage Your IMEs On A Curated Dashboard
Set Your Availability & Schedule IMEs
Rapid Record Retrieval & Organization
Chat With Your Medical Consulting Expert