Who We Work With:

EMPLOYERS

INSURANCE CARRIERS

LAW FIRMS

PHYSICIAN GROUPS

TPAS
THE MEDPLACE ADVANTAGE

Actionable Reports

HASSLE-FREE SCHEDULING

EASY ACCESS TO AN EXPERIENCED PANEL OF PRACTICING EXPERTS

BRING YOUR OWN DOCTORS

AUTOMATED INVOICING & PAYMENTS

LOWER ALAE
Get Employees Back to Work
Medplace's all-in-one platform makes it easy to match with top practicing experts or, conversely, streamline existing processes when organizations bring their own doctors. With Medplace's workers' compensation app, organizations can get injured employees back to work faster by shortening the turnaround time for medical exams. Sign up for the platform + mobile app wait list.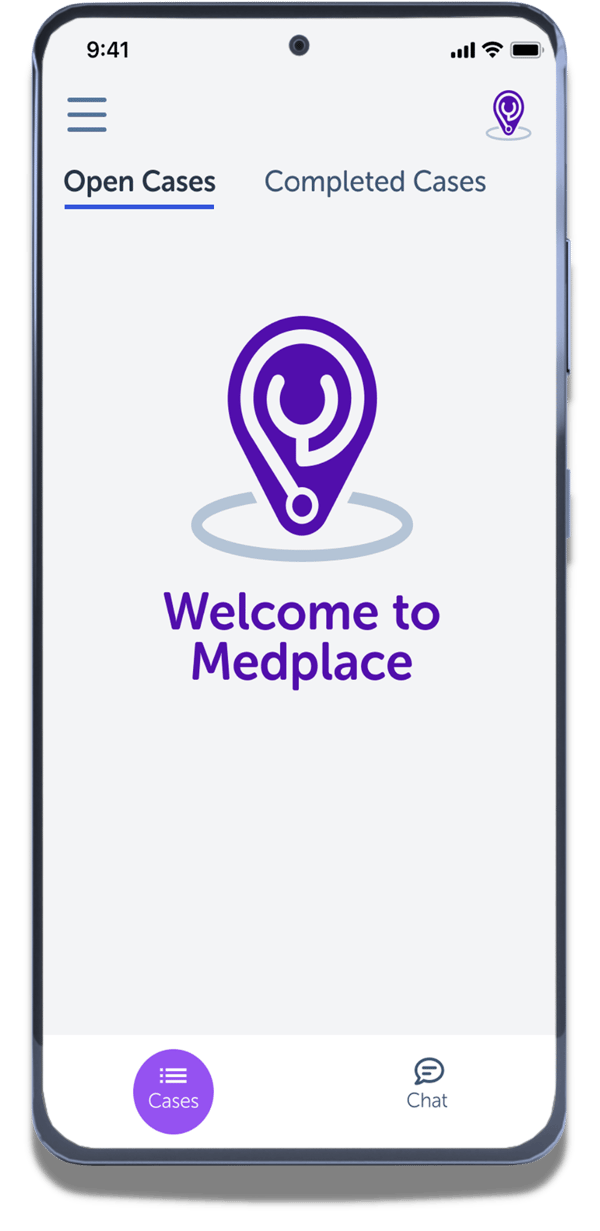 Manage Your Cases On A Curated Dashboard
Set Your Availability & Schedule Medical Exams
Rapid Record Retrieval & Organization
Chat With Your Medical Consulting Expert